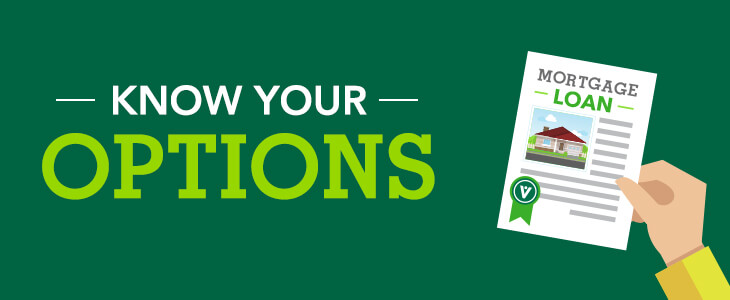 Mortgage loans are organized into categories based on the size of the loan and whether they are part of a government program.
This choice affects:
How much you will need for a down payment
The total cost of your loan, including interest and mortgage insurance
How much you can borrow, and the house price range you can consider
Choosing the right loan type
Each loan type is designed for different situations. Sometimes, only one loan type will fit your situation. If multiple options fit your situation, try out scenarios and ask lenders to provide several quotes so you can see which type offers the best deal overall.



CONVENTIONAL
• Loan amounts up to $417,000 on single family home (higher limits for multi units).
• Fixed and ARM programs.
• Available to 97% loan-to-value, over 80% loan-to-value borrower is required to pay monthly mortgage insurance premiums.
• 5-20% down payment options.
• Primary, vacation, rental, and investment occupancies allowed, as well as 2nd homes.
FHA
• Loan amounts to FHA high-balance limits per state
• Fixed and ARM programs.
• Minimum 3.5% down payment. Great for first-time home buyers.
• Gift funds may be used toward down payment and closing costs.
• No early pre-payment penalties
• Credit scores to 600 (*580 or lower in some cases), flexible debt ratios.

For borrowers with good credit and a medium (10-15 percent) down payment, FHA loans tend to be more expensive than conventional loans. For borrowers with lower credit scores or a smaller down payment, FHA loans can often be the cheapest option.
VA
• Eligible to veterans for Veterans Home Loan Benefits
• Maximum housing loan limit varies by state
• Fixed and ARM programs, rate & term, cash-out.
• Zero down payment required for eligible veterans.
• IRRRL-max cash out to borrowers is $500
• Single-family, PUD attached/detached
• 2-4 units (not allowed on 2nd home or investment VA IRRLs)
• Condominiums approved by VA
• No Private Mortgage Insurance
USDA
• Available in designated rural areas. Inquire with us for specifics.
• Offers 100% financing, some cases will cover closing costs
• Monthly housing cost must meet specified percentage of homebuyers gross monthly income
• Applicants may have income of up to 115% of median income in your area. Contact us for specifics


203 (k)
• FHA loan program
• One mortgage for the rehabilitation and repair of the property.
• Important tool for community revitalization and expanding home ownership


HECM (Reverse Mortgage)

If you are 62 years or older, the Home Equity Conversion Mortgage (HECM) for Purchase Loan can help you buy your next home without required monthly mortgage payments. The HECM for Purchase is a Federal Housing Administration (FHA) insured home loan that allows seniors to use the equity from the sale of a previous residence to buy their next primary home in one transaction.
Regardless of how long you live in the home or what happens to your home's value, you only make one, initial investment (down payment) towards the purchase.

Ready to get PRE-APPROVED?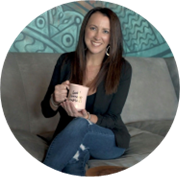 Jessica T. Sherrill | Senior Loan Officer
NMLS 479389
Mobile (813) 422-3149